Registration
Updated 1 months ago
To enhance security and data protection, we monitor VPN and proxy usage, which helps us identify potential threats and take necessary action. This ensures the safety of our platform by preventing fraudulent activities. To start the registration process, please
follow the link
.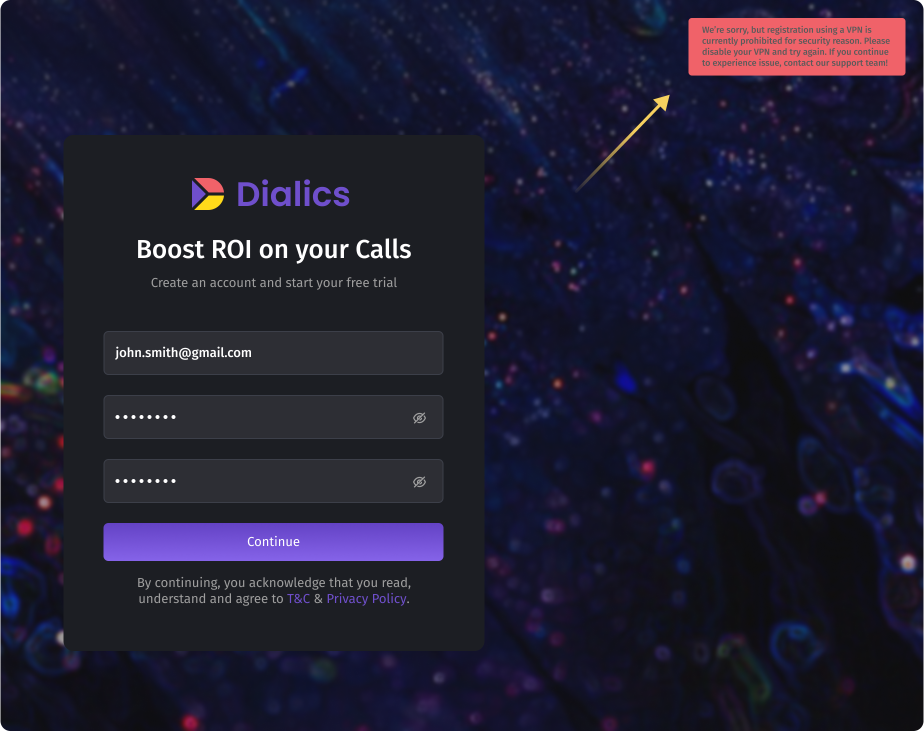 Step 1: Email and Password Confirmation
During registration, you'll need to provide your email address, which will serve as your login. Furthermore, you will need to generate a password and verify it to ensure it is entered correctly.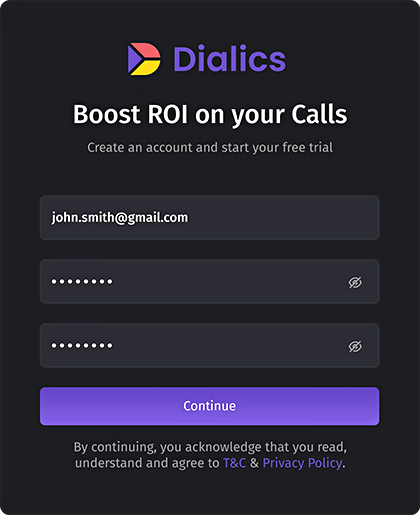 Step 2: Confirmation Code from Email
You'll get a confirmation code in your mailbox after entering your email address. Please check your inbox and enter the code in the space provided to verify your email.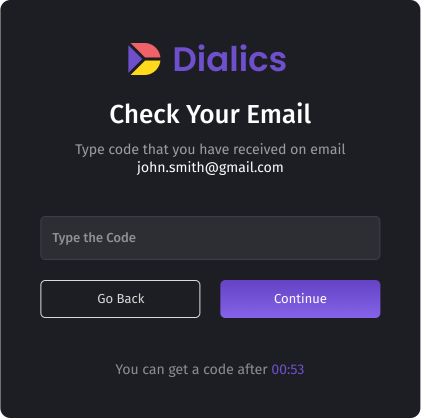 Step 3: Company Data
In this step, you'll need to fill in your company details, including the company name, country, city, address, and zip code. Providing accurate information is crucial for effective communication and account management.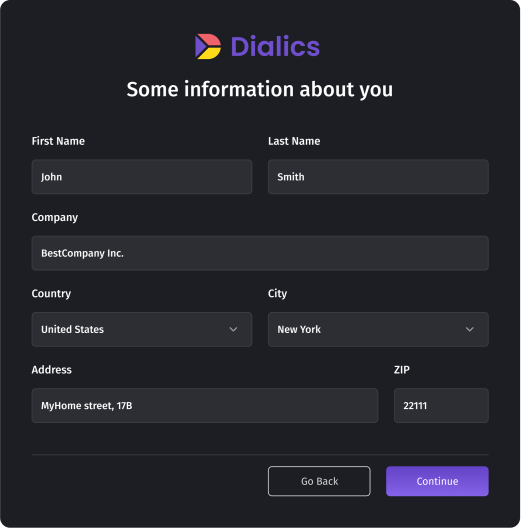 Step 4: Phone Number Verification
To enhance security and verify your identity, we require you to confirm your phone number during registration.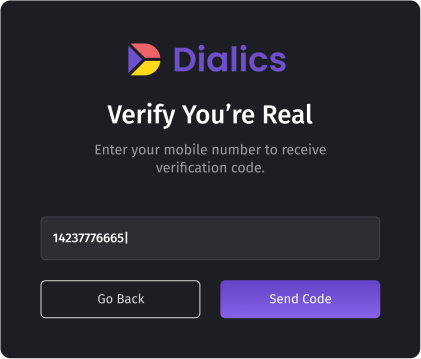 Please note:
The phone number you provide must be genuine and belong to you personally.
The use of virtual or temporary numbers is not allowed to ensure the authenticity of user accounts.
For every new Dialics account, there should be a new phone number provided that hasn't been used before on our portal for Sign-Up purposes, otherwise you won't manage to get the confirmation code.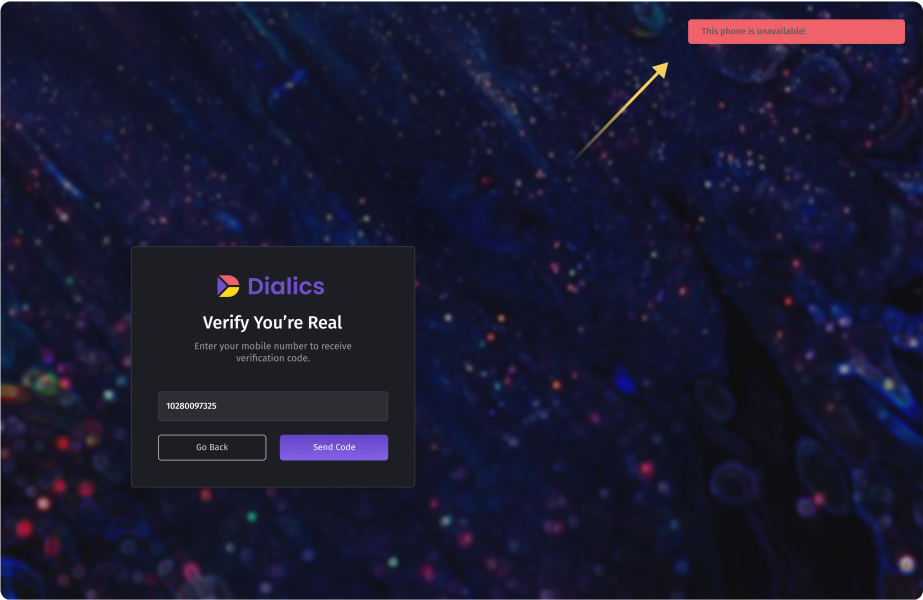 To complete this step, enter your phone number and wait for a confirmation code to be sent
via SMS.
Why do we use this step?
Ensuring security and personal data protection: By verifying your phone number, we ensure that only you have access to the SMS containing the confirmation code.
Once you've entered the code from the SMS, your registration process will be complete, and you'll be considered a registered user of our platform. Welcome aboard!
Was this article helpful?