Disclaimer: Call tracking provides affiliates with an opportunity to earn more, get transparent analytics, and grow their marketing business.
Affiliate marketing has become a strong part of any business that is looking for quality leads. It guarantees a win-win situation for all the parties involved. The beneficiaries of the process involve:
A company that wants to have many quality leads. It is a buyer in this process. They buy the leads and want to get them cheap. They buy them from a publisher or an affiliate marketer.
Affiliate marketers are experts that know how to drive traffic to a site or landing page. They are paid a commission for every lead that meets several requirements. In terms of call tracking, those requirements include the duration of the call, geographical location, business hours, and some demographical data like age and income. If a call meets all the mentioned requirements, it is viewed as qualified and an affiliate gets paid. Thus, affiliate partners are interested in launching productive ad campaigns. Such campaigns will bring a steady flow of leads so that affiliates will be able to offer them to potential buyers.
Affiliate call tracking software is the solution that can significantly improve the performance of an affiliate marketer and enable them to grow the network of their buyers and, consequently, increase the profit.
What is call tracking and why do affiliates need it?
Inbound call tracking software provides phone numbers that can be assigned to existing and new ad campaigns either online or offline. As an affiliate marketer, you allocate the phone numbers among the ad campaigns that you have created for your clients. When people start calling, the software will generate analytical data for you. From this data, you will learn the number of calls, the duration of talks, as well as keywords that attracted the leads, and the price for one lead. By exploring that information, you can optimize your campaigns to make sure you have the cheapest price and the most relevant leads. Besides, you can increase the conversion rates and, as a result, manage your income.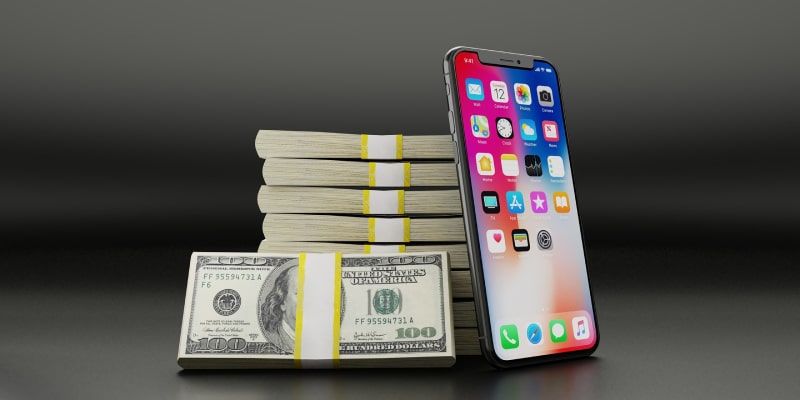 How does it work?
Dialics is a turnkey solution for call tracking purposes. It is easy to operate, yet it will become a robust assistant in managing your marketing campaigns. It is also a convenient tool for starting your own business and scaling fast. Here are the options for a marketing affiliate to utilize the possibilities of Dialics.
You can register an account and become the Manager of it. You can immediately start using the numbers you bought, link them to your ad campaigns and receive the analytics.
You also have a second possibility. You can invite Vendors to your account. Vendors are those who launch advertising campaigns and drive traffic to their clients. In this situation, you are the provider of phone tracking numbers for them. You can have an unlimited number of vendors, provided there are enough numbers for everyone.
The third option is to invite Buyers. Those are businesses interested in quality leads. You can give them access to analytics so they will be aware of their campaigns' performance.
Being the Manager of the account, you will be the one with all the analytical data. By inviting multiple buyers and vendors, you grow your business and expand your network of customers.
Call tracking benefits
Real-time analytics on inbound calls.

The analytics include the name and demographical data of the caller, their location, keywords requested, and the price of a lead.
Possibility to record the calls. By listening to calls, you can learn the pains of the target audience and optimize your campaigns.

Saving budget.

You can turn off campaigns that do not generate leads and adjust existing campaigns to make the price of a lead less costly.

Total control over the process.

The data is transparent. You get full analytics, including fraudulent calls, spammers, callback fraud, and others. You know the exact number of calls and whether they meet the requirements of quality ones.

Scalability prospects.

Add more buyers and vendors and grow. Buy international phone numbers and expand globally.
Bottom line
If you feel like trying Dialics, please request a demo. Our technical experts will be happy to show you around and assist with any queries. A free trial period allows you to learn all the functionality carefully before making a final decision.
Ready to improve your business with Dialics?