What you get with a virtual number from Dialics
CALL LOG & REPORTING
Track and Monitor Inbound Calls with Ease
Use virtual phone numbers to evaluate the performance of your marketing campaigns. Manage your marketing efforts, control the budget, and apply instant changes to achieve high ROI and cheap high-quality leads.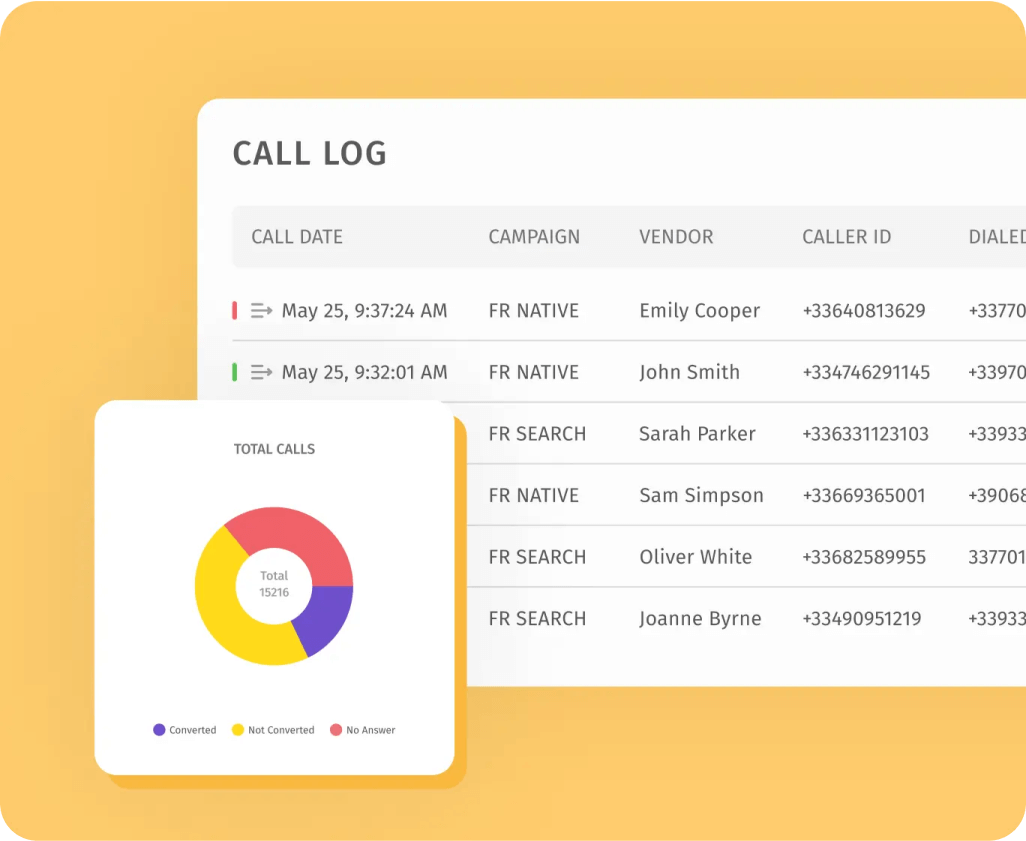 COST SAVINGS
Remain Local with Any Area Code and Toll-Free Numbers
Say goodbye to costly add-ons and international calling fees. Dialics offers the option to use toll-free numbers, allowing your customers to reach you without incurring charges. This cost-effective solution helps you maintain excellent customer service while reducing communication expenses.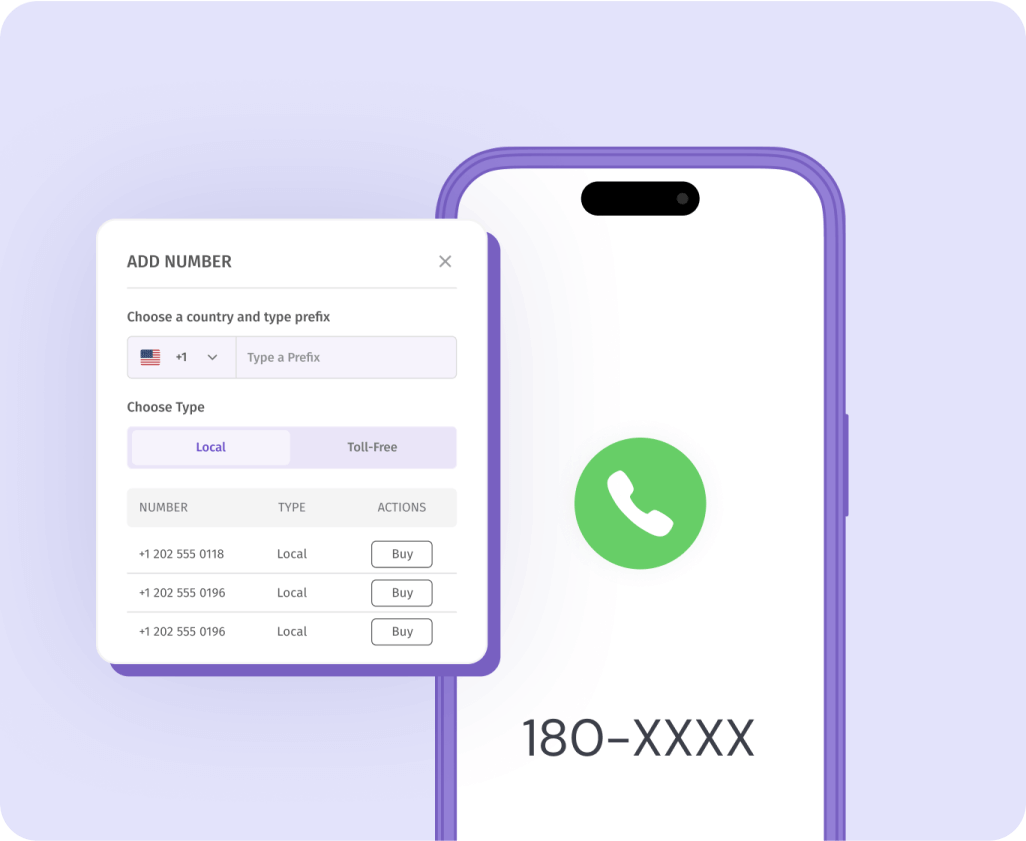 BUSINESS SCALING
Benefit from
Every Call
Monitor agent and team performance by providing easy access to call analytics with graphic visualization. This approach promotes data-driven decision-making, fosters continuous improvement, and ultimately leads to a more effective and customer-centric operation.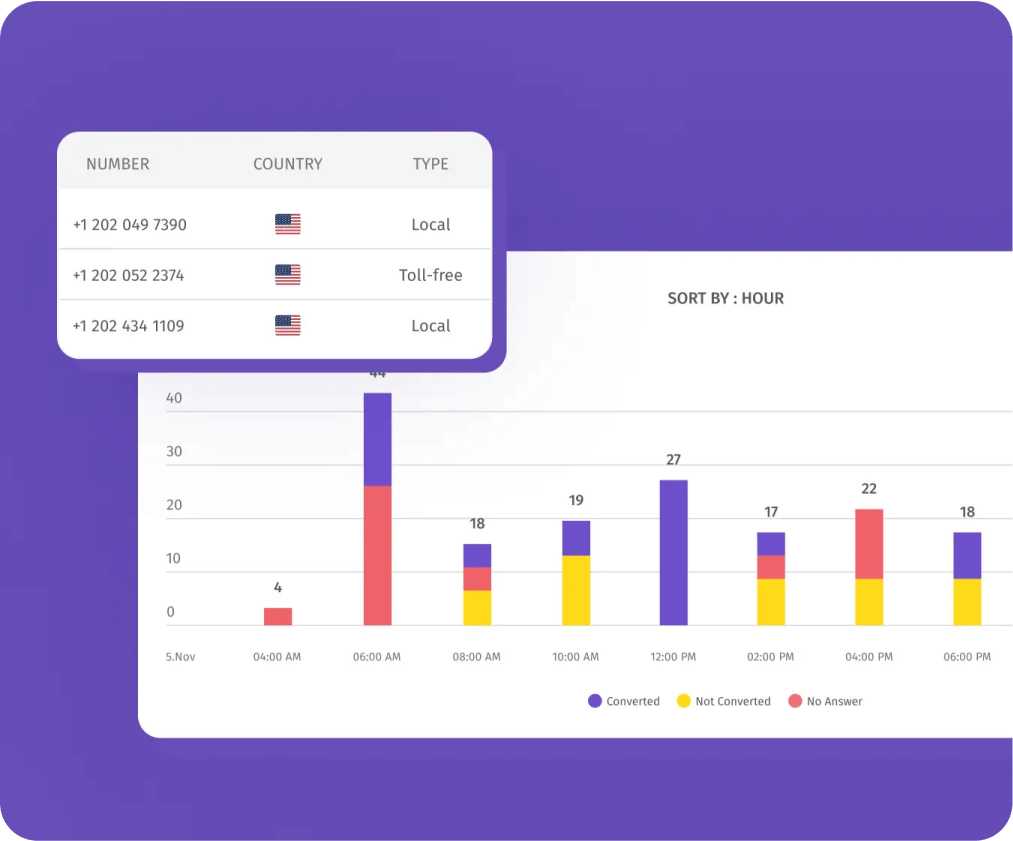 Get started with Dialics to track and manage your inbound calls
Types of virtual numbers for your business
Toll-Free Numbers
Buy toll-free numbers to ensure that your consumers receive competent phone service without being charged for it. Check out the details for all the available countries on the site.
Local Numbers
Customers will be able to contact your company at a regular rate by dialing a local phone. The area code of your number implies that you are close to your clients and they can trust you.
How to get a virtual phone number?
1

Sign up

2

Create a call tracking campaign

3

Select the numbers you want to purchase

4

Configure call options (routing, recording, greeting, etc.)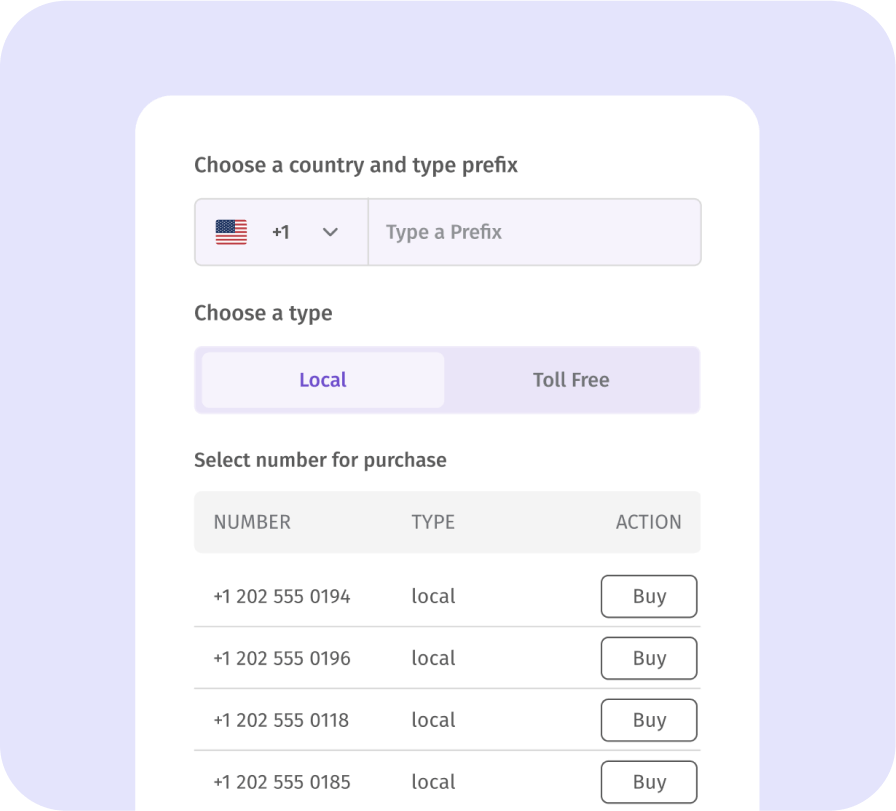 FAQs
You might want to find an answer to the following questions. Not enough information? Please contact us
What is a virtual phone number?
Can I buy several virtual phone numbers with Dialics?
What devices can I use with a virtual phone number?
In which countries can I buy the numbers?
Does Dialics use my mobile phone tariffs?
What else can Dialics do for my business?
Start Free Trial today!
Use the $10 balance on your account to buy one phone number and test functionality
Try for Free