Call Tracking
IVR Menu Best Practices & Tips for Creating an IVR Experience
8 min read
November 10, 2023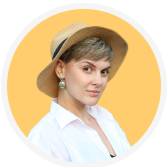 Alexandra Vilchinskaya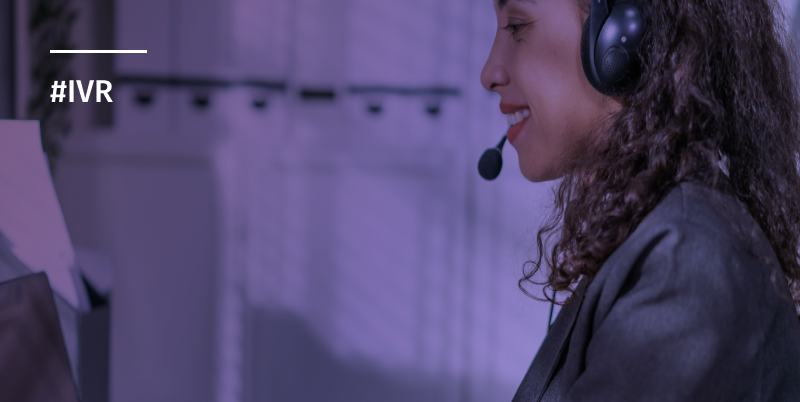 Disclaimer: A properly designed IVR increases conversions and contributes to customer satisfaction levels.
IVR stands for Interactive Voice Response. It is the system of automatic replies that directs you to the desired department or expert when you call a company. IVR is a great way to boost customer satisfaction since it rapidly connects your customers with knowledgeable specialists. At the same time, the firm benefits as the operations are automated and there is no need to engage a receptionist. However, a well-designed IVR is crucial in order to avoid making your callers get confused and let them find the required information as fast as possible.
Each business implies a number of typical requests that users have in mind when they call. You may offer callers a self-service type of system, similar to the one in the banking sphere, where you can change the password, learn the balance, or block the card without ever talking to a real person. Another type of IVR connects callers to the necessary department, for example, sales, delivery, or logistics.
The benefits of a well-designed IVR
automated call processing
no missed leads
informative caller profiles
high customer satisfaction
positive customer feedback
 Tips for creating a great IVR experience
The design of the Interactive Voice Response largely depends on the type of business you own. However, we have tried to discuss the most typical requirements for the IVR menu and compiled the following list of tips.
Create a prototype

The first thing to do before recording any voice is to create a map of the IVR tree. This prototype can be made with the help of any popular graphic design tool such as Figma, Canva, XMind and etc. or just written on a piece of paper. The most important thing is to understand what the caller may be looking for and which agent might help with this request.

Provide short and simple options

This point is also connected with the attention span. It may be hard for someone to grasp the information by ear, so make the options clear and succinct. Do not get the caller confused and irritated. Make sentences short for the caller to easily remember them.

A limited number of options

Furthermore, it is crucial to think carefully about the list of options and not make it too long and complicated. Different sources mention five to six choices as being optimal for the IVR menu. This is due to the attention span of the callers. Besides, make sure the most urgent option comes first. For instance, if somebody's calling a medical clinic, the option "If this is an emergency call, press..." should be the first thing in the system.

Provide options before actions

This means that first the automatic voice should mention the option, and then the required action should come next. For example, the option "For customer support, please press 5" is less stressful than "Please press 5 for customer support". The caller should first hear the choice they need and then what they have to do to get it.

Create a language choice

If you are running a business in several countries, you need to ensure that your callers have access to a multilingual IVR menu. One more piece of advice here is to choose a native speaker to record the options. There is nothing more frustrating than trying to parse the speech of an automatic voice speaking with an accent.

Use "0" for a live consultation

Although Interactive Voice Response is supposed to automate processes in the company, the desire of your potential customers to speak to a live agent should not be neglected. Including this option in the Interactive Voice Response menu shows that you do care about your clients. Some people prefer to speak, not to press buttons. For others, it may be unclear which option to choose. A live consultation deals with those issues. However, put this option at the end of the IVR tree so that it is the final option to try if all other alternatives fail.

Create a short introduction

There is usually a short intro at the beginning of the call before moving on to the available options. Make it as short as possible. Do not overload the callers with a detailed description of your company's success story. This information can be found online. If a person calls a company, they have a distinct request, therefore provide them with a quick response.

Make sure you have repeating options

Allow the caller to repeat the options if they missed them the first time. There may be various reasons for mishearing the information, do not make your customers hang up and call back just because they failed to hear the option they were looking for.

On-hold period

Calls should be dealt with as soon as possible. So, it is better to avoid putting customers on hold. It is not always achievable, though. When the lines are congested or the request is too complex, an agent may require more time to find a solution. In those situations, make sure the callers on hold will not hang up. You may play some soothing music for them, remind them about current special deals and discounts, or give them an estimate of how long they will be waiting.

Provide a call-back option

This is a handy solution for the situation when all the agents are busy answering calls or when the call is made outside business hours. With a call-back option implemented, you show that you care about the customers, while not losing a single lead for your company.

Caller's profile

A well-designed IVR should collect important information about the caller and record it in the call log. Call recording software like Dialics provides its users with relevant analytical data about the calls made. This data includes the location of the callers, the ad that contained the phone number of the company, the price of the lead, etc. With this information at hand, it is possible to customize the marketing campaigns and increase the number of calls. So, choosing a reliable third-party service for designing an IVR menu for your company discloses some additional benefits for the business in general.

Regular maintenance

Test and evaluate the IVR menu to make sure it fits the current requirements. It should be effective and contribute to the number of generated leads and successful conversions. Carry out customer surveys to find out if your target audience is satisfied with the phone service. Make improvements if necessary.

Timely optimization

Keep the IVR menu updated. A well-designed IVR menu should reflect the current products, services, and promotions offered by the company. Make your clients feel special by providing them with all relevant information in a clear manner. Thus, they will remain loyal and retain contact with your firm.

Conclusion

Any successful business puts the interests of a customer first. Keep in mind the pains and desires of your customers, when you start structuring an Interactive Voice Response tree. Consider who your customers are and why they contact you. Think about the time they spend on a call in their tough daily schedule. Modern technologies allow us to save time and resources by automating most of our daily routine activities. So, make use of those technologies to provide your customers with the best experience and improve your company's performance as a result.

Dilaics is ready to help your business not only with designing an IVR menu but also with enhancing the general marketing strategy, optimizing ad campaigns, and increasing profitability. Please request a demo and our experts will be happy to show you the functionality of our product.
Ready to improve your business with Dialics?