Disclaimer: Choose between several types of call center analytics to improve the performance of your marketing campaigns, increase sales, and bring higher revenues to the organization.
The effectiveness of any business's marketing efforts is visible in the performance of the sales department. When everything goes according to a carefully developed strategy, the sales are high and so is the revenue. However, when sales are not as high as expected, a careful analysis should be made to determine the reasons. Call centers and contact centers act as intermediaries between marketing and sales teams. There is no better way to find out what customers think about the product or service than to ask them directly. That is why call centers can provide insights regarding any business aspect, so the call center analytics should be thoroughly and regularly examined.
Before moving on to the details, let's distinguish between the terms:
call centers involve interactions with customers through voice calls;
contact centers handle different communication channels, such as emails, messengers, and live chats, as well as voice calls.
What is call center analytics?
Call center analytics contains various tools and methods for gathering and analyzing call center data to improve customer satisfaction, agents' performance, and increase sales and conversions. Call center analytics deals with reporting and is aimed at effective decision-making processes for general productivity enhancement.
The combination of call center analytics and KPI metrics provides managers and supervisors with valuable insights regarding the improvement of performance, customer service, and staff motivation.
Types of call center analytics
There are several approaches to measuring call center analytics. Let's discuss the most common types.
Speech analytics
It is an analysis of all voice interactions with customers. They include audio calls, voice mail, and IVR menu responses. Artificial intelligence and machine learning technologies are used to analyze the general tone of the conversation, keywords, and triggers for conversions. Call transcriptions are made for easier examination of the phone calls to understand if it is necessary to conduct soft skills training for the agents if they lack motivation or have insufficient knowledge about the product. The speech analytics provide data on the following:
intentions of the callers
mood of the callers
personal details
common requests, complaints, and questions
feedback on the product
Text analytics
This type of analysis is similar to the previous one. There is no need to convert speech into text, as the information is already in text format. The material for analysis is gathered from messengers, chats, emails, and SMS. Therefore, this type of analytics is used by contact centers. The output is the same as with speech analytics. It will be more challenging to understand the general tone of the message if it is too short.
Desktop analytics
Desktop examination shows what happens on the desktop of the agents while they are performing their duties. It provides information regarding the productivity of the staff, as well as security issues that have to be addressed. Besides, desktop analytics demonstrate if the corporate software is working properly and which additional applications agents use to facilitate their tasks.
Mobile analytics
Mobile analytics shows how well the website and its functionality are rendered on smartphones. It can also report on the percentage of mobile device users and the frequency of usability bugs.
Self-service analytics
This type of analytics is used to test the various self-service tools available to website visitors. Those tools reduce the workload of the call centers. The FAQ section should be detailed and contain the most common issues, and the IVR menu should be well designed to allow clients to find out all the required information themselves. In this situation, the agents of the call center will be more productive when dealing with challenging inquiries.
Predictive analytics
Experience is used to make predictions. Therefore, to be able to predict future trends, historical data regarding previous customer behavior should be considered. AI and machine learning gather information about the keywords and triggers that normally lead to conversions. It allows forecasting the conversion rate and planning logistics and budget allocation. Another application of predicting analytics is scheduling agents for upcoming busy periods and making preparations for possible future problems.
Omnichannel analytics
It measures the effectiveness of different communication channels and determines which of them is the most productive: email, chat, SMS, or phone calls. Deep analysis of customers' reactions to messages and notifications through different channels allows marketers to allocate various types of products and special offers to several communication channels for better conversions and a more personalized approach. Some members of the target audience may prefer to receive messages via social media; others do not mind answering cold calls; a third type of customer will only interact via email; etc. All those peculiar features must be taken into account while planning the marketing strategy.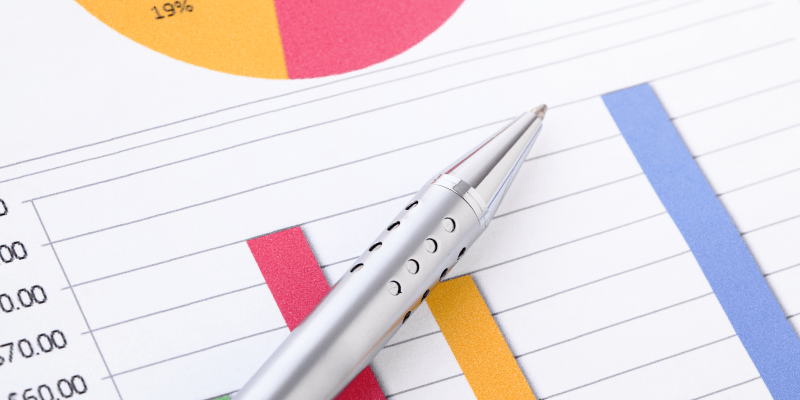 Why is call center analytics important?
Analyzing the data, making reports, and drawing conclusions are important. However, the insights should be smartly applied to all the processes to receive valuable results and achieve the goals. Here is what the call center analytical data can be used for:
Call center team performance optimization Analytics can provide agents with practical pieces of advice on how to improve their interactions with customers, how to handle more calls with minimum stress, and how to get insights from the conversations. Analytics may also indicate the necessity to update the scripts or arrange soft skills training for the agents. The staff turnover will be less noticeable if the motivation levels and job satisfaction are high and the stress level is respectively low.
Increased conversions and sales Happy customers are more likely to close deals. Therefore, if the agents demonstrate competence and eagerness to help on the phone, callers will wish to purchase the product more. Call center analytics help identify the phrases and keywords that promote sales and treat the clients' "pains" right. At the same time, it is easier to keep the retention rate high when the clients are happy with the services they receive.
High customer satisfaction Omnichannel and self-service analytics demonstrate customers' preferred ways of communicating with your brand. Notifications and newsletters may be extremely effective in generating leads in some situations. However, at other times, they alienate clients by being too intrusive and pushy. That is why it is important to evaluate the effectiveness of various channels and regularly compare the metrics. Customer surveys are also informative as an additional tool for gathering information.
Automated assistance Not all the metrics can be measured manually. It takes much time and effort to thoroughly examine the KPIs and suggest improvements. Here is when specialized analytics software comes in handy. Those programs can do most of the analytics automatically, providing supervisors with ready-made reports, customizable dashboards, and workforce management tools.
Which analytics tool is better?
The choice depends on the requirements each business sets for itself. Call tracking analytics may be sufficient for monitoring the performance of current advertising campaigns and making decisions regarding their optimization. Usually, call tracking shows data regarding the source advertisement, the length of the call, and the location of the caller. If there is an opportunity to apply different attribution models to campaigns, advertisers will see the customer journey, fish out the keywords, and manage to create the heatmap of the website. Additional functionality includes designing IVR menus and routing calls to available destinations.
Tools that are developed specifically for call centers will offer automated measurements of the KPI metrics, such as the total number of inbound and outbound calls, average response times, peak hour traffic, and others. Modern call center analytics software is cloud-based and powerful enough to evaluate current success, set the right goals, and accelerate business growth. Thus, analytics tools do not only demonstrate assessment data but can also highlight the gaps that should be improved.
Bottom line
Dialics provides its users with call tracking and analytical tools for monitoring and optimizing various types of advertising campaigns. We are glad to be helpful to our clients on the related topics. Subscribe to our blog to get the latest updates in real time. If you would like to read something particular, do not hesitate to share your suggestions with us.
Ready to improve your business with Dialics?