Disclaimer: The world economy is undergoing constant change. Financial service providers have to adapt to effectively compete and stay afloat.
Banks, credit card services, financial consulting services, insurance firms, and other businesses in the financial domain are struggling with fierce competition these days. The success of any business depends on the quality of the product or service offered. However, with so many similar products on the market, customer satisfaction has become one of the primary conditions of success. This is especially true in the digital age. The COVID-19 pandemic has taught us to live online, and it seems consumers have tasted the benefits of digital processes and are not going back to being offline. Thus, the financial services sector has to adapt to the IT market and provide their customers with excellent online assistance to make them come back.
In this overview, we have studied the recent marketing trends for the financial services sector and included a couple of ideas on how call tracking software might become a handy assistant. Before that, let's dive deeper into the terminology.
Financial services marketing is a combination of different strategies, tools, and techniques aimed at increasing conversion rates and generating cheaper leads for financial business institutions.
Call tracking software is a system that ensures transparent analytical data on the ongoing ad campaigns and allows marketers to monitor promotion budgets and improve the sales and marketing performance.
Increasing ad spending
Display advertising consists of ads on desktop devices, as well as mobile phones, laptops, and any other devices connected to the Internet. The types of ads include banners, Facebook and Twitter news feeds, landing pages, etc. The total ad spending is expected to increase by 20.9% in 2022 compared to 2021. The sum will total $143.55 billion. This will result in increased costs per lead and more challenges on the way to finding reliable traffic sources. That means marketers will have to spend more on digital advertising campaigns, and the financial sector is no exception here.
Call tracking might be a solution, as it shows users clear data about all the digital marketing campaigns that generate leads for the business. Managers of the call tracking account customize the conditions of payment for the leads. It is possible to set the limits on the daily budget or to restrict the number of inbound calls per day, directing all others to the call-back option. This is especially convenient for smaller financial consultancy firms, or sole auditors. In this case, they will know how many calls they will process each day.
Transparent analytical data on inbound calls allows account managers to see how much of the marketing budget is being spent and switch off unproductive or overly pricey campaigns.
Recession probability
The latest research from the Wall Street Journal expresses fears about the probability of a global recession in the next 12 months. The probability is described as 44%. The data is based on the Wall Street survey of economists. Though the chances for a future severe economic crisis are quite high, this information should be perceived as a warning and not a trigger to panic. A recession is always a difficult time. However, it is possible to get prepared. Make sure your services and products are of high quality and that your staff provide customers with excellent experience. It is high time businesses started analyzing all their expenses carefully and planning ahead. Call tracking analytics are a great source of information to be taken into consideration. With transparent data about the costs, it is possible to plan ahead and save budgets.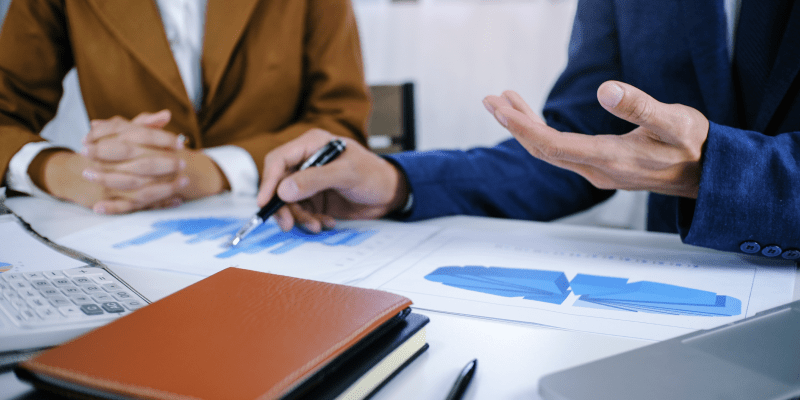 Rise of the insurance industry
Conversions for life insurance contracts skyrocketed in 2020 and 2021 due to the coronavirus pandemic. Insurance providers today have to maintain high standards and keep up to the same level of productivity. According to the global insurance report, life insurance is not the only prospective direction for the insurance business firms. New products and services might include warranty agreements on data and cyber security, as well as machine learning liability issues. The new reality opens up new opportunities; you just need to be attentive to notice them.
Call tracking comprises the possibility of probing the market and searching for productive traffic with the help of pay per call campaigns. Advertisers assign their ads to virtual phone numbers, providing leads with an opportunity to make an immediate call and get a competent consultation with an insurance specialist or make an appointment.
Mobile financial services
Another interesting research found on the Web tells us that wallets and cash will soon become obsolete. Consumers today prefer online shopping, which makes businesses turn to online marketing, invest in interactive websites, create useful content, and build brand awareness. Thus, customers looking for a financial analyst, an audit consultant, or simply a new insurance contract are most likely to turn to Google first. This trend should force firms to take care of two things: SEO and online marketing campaigns. Besides, those two should be addressed in combination to avoid the possible drawbacks that we touched upon in this post.
The convenience of a mobile phone allows customers to order any product or service with a few clicks. The duty of a business is to make the process easily accessible to the target audience. Call tracking systems enable enterprises of any size to design a well-structured IVR tree for calls. IVR allows clients to contact a required expert fast and spend less time on hold. Besides, in the case of international businesses, call tracking systems offer multilingual IVR.
A personal meeting is still a popular trend in the financial industry. Especially for the delicate issues connected with big sums of money. However, such customers tend to call first before making an appointment. Those calls are chances to make an impression on the leads.
Flawless customer experience
The last point, yet not the least important, is creating a high customer satisfaction level. The idea of attracting more loyal customers through the demonstration of deep care for them can be traced over all the above-mentioned points. Money issues are intimate. Create a personalized approach, make each client feel unique, and you will never experience a lack of conversions. With a call tracking platform, you can customize phone call greetings, set several destinations for the calls in case your agent is busy, and train your staff on soft skills with the help of real call recordings. Complete the customer profile to know who your clients are, where they live, what income level they have, and what pains they want to treat with your product. The functionality of Dialics call tracking software enables you to address and satisfy even the most picky customer.
Conclusion
The financial services sector is not an easy field for conducting business. There are many pitfalls that should be avoided and foreseen if possible. The global economy is experiencing hard times these days. The world is still struggling with the Corona consequences, while new conflicts in the economic and political arena arouse new challenges for businesses all over the world.
Digital marketing trends might help the financial sector overcome the difficulties and improve performance. Call tracking software turns out to be beneficial for this industry. If you are interested in the possibilities Dialics may provide your company with, request a demo to learn the functionality. Our team will be happy to show you around.
Ready to improve your business with Dialics?