Auto insurance Pay Per Call is used by companies to find high-quality leads and convert them. This marketing model is productive, as clients search for insurance services online and prefer to call the firm they found.
In the article "How to Start a Pay Per Call Business," we discussed the benefits of the pay per call model, the most popular affiliate networks, and the general steps of setting up a pay per call campaign. Now, let's be more specific and go with pay per call in the auto insurance domain.
The profit of any auto insurance business depends on two conditions: as few insurance cases as possible and a wide client network. While the first factor is hard to optimize, the second may be ensured by a proper offline and online advertising plan as well as a sophisticated software solution. Pay per call software can help business owners properly set up and monitor their advertising campaigns and generate a steady flow of high-quality insurance leads ready for conversion.
Why Pay Per Call for Auto Insurance?
Every vehicle owner must have auto insurance. It is required to feel safe in any situation on the road. Besides, driving a car without insurance is illegal in some countries. This fact means two things for insurance firms. On the one hand, they will always find their customers. On the other hand, there is fierce competition, and they must work hard on their marketing strategy in order to earn a good living and stay afloat.
Technological advancement pushes businesses to run their marketing campaigns online. Ads should contain the right keywords to appeal to the pay per call insurance leads. Specialized call tracking software is used to better understand the target market and know how to offer them your service.
"Hey there! I'm interested in the conditions of the car insurance plan I saw on your website."
Such calls provide valuable information for the dealers. They help to understand the keywords the callers use and the questions they ask. This data allows for information about what words and ad variations are driving high-quality calls and converting them into sales for the clients.
The model of pay per call business is similar for any business domain. Insurance firms may either set up ad campaigns themselves or deal with affiliate networks, publishers, and advertisers.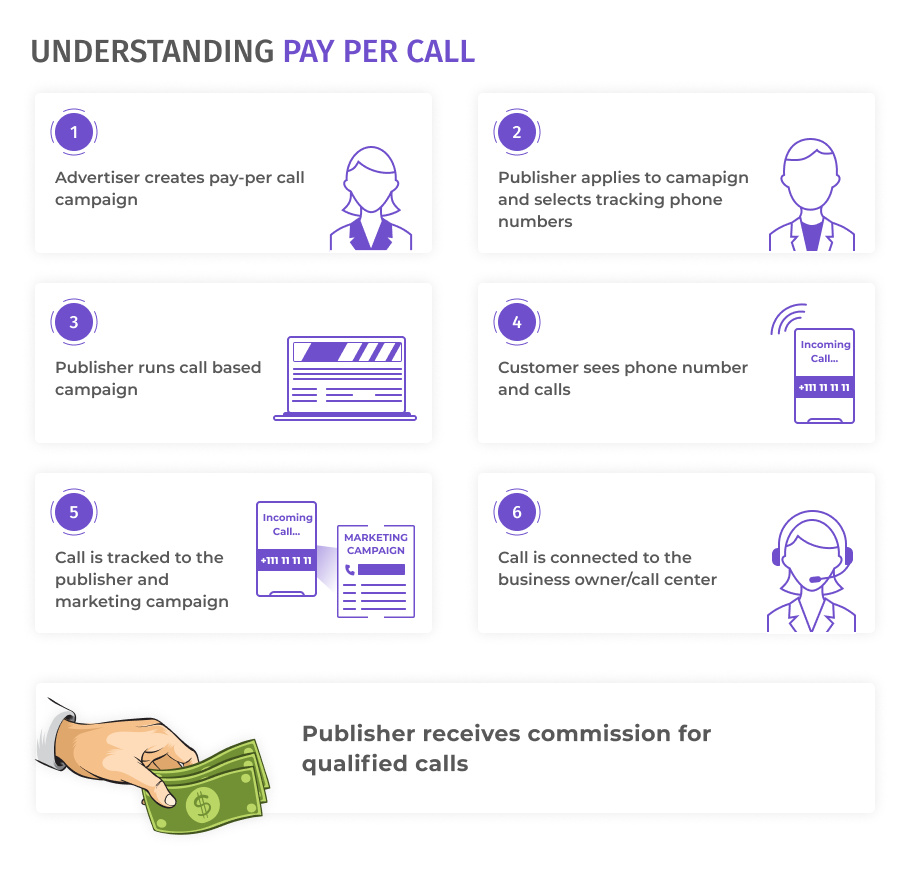 What are the benefits of PPC for the auto insurance business?
✅ High conversion rates: people who initiate a call themselves are more likely to become customers than those who are addressed by cold phone calls.
✅ Clear ad budget: analytics will reveal how much you pay per client and every lead.
✅ Customizable settings: you are free to set the delivery time of the calls to your team, depending on the working hours and days of the week.
✅ Scalability: with a successful marketing strategy and international phone numbers, you can grow your business and set long-term goals for yourself.
Know Your Target Market
Digital marketing requires careful research of the potential customers before developing an advertising strategy. That is because selling to a young businessman and a retired senior needs a different approach.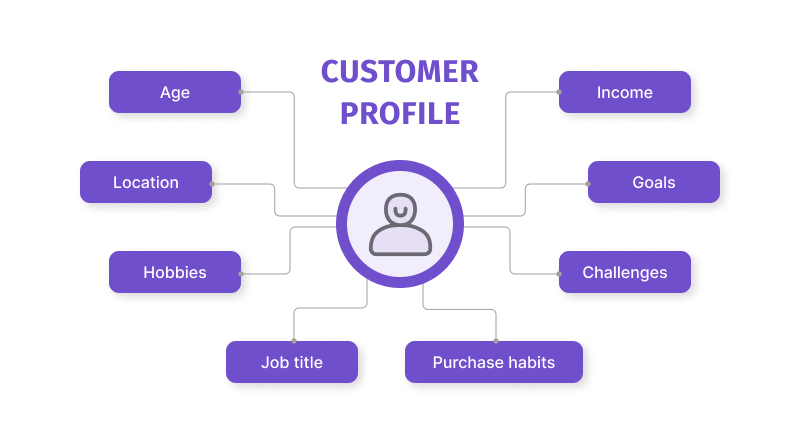 Call tracking software enables businesses to investigate the market and quickly identify the most profitable traffic channels. Customer surveys with genuine clients following successful conversions, on the other hand, are far more insightful. Advertisers can obtain the following critical information:
preferable communication channels
if customers wish to be reminded about the next insurance payment
if customers fancy offline meetings or prefer only online interaction
Those insights allow marketers to tailor the communication strategy to the preferences of their clients. It will guarantee a high level of customer satisfaction and retention. Besides, a thorough examination of existing customers helps in targeting lookalike audiences. Auto insurance is a mass market product; therefore, segmenting the audience is a must.
Setting up a Pay Per Call Campaign
Setting up a Pay Per Call Campaign
According to the recent buyer experience report by Invoca, 67% of PPC auto insurance leads called companies in 2022. As a result, successful conversions are possible if callers are satisfied with phone assistance.
Precise targeting Optimize your auto insurance campaigns so they attract a rather narrow yet high-value clients. Target insured or uninsured clients, drivers with good credit, and change your bid per category, making your ad more competitive in key target areas. Use the routing possibilities of a call tracking platform so that service calls are not included in the lead generation report.
Setting the business hours Pay per call optimization enables business hours to be flexible. Pacing calls enables advertisers to set daily or hourly spending limits or billable call limits. Therefore, you get a predictable call volume that leads to better call management and more satisfied clients.
Analyzing the results Call recordings, conversational intelligence tools, and analytical data can all be used to continuously improve ads and earn more commissions. Nothing will provide you with more data than live lead calls for auto insurance. Pay per call, like any other type of business, requires permanent improvements and drives you back into competition if you stagnate.
Google Ads People prefer to ask Google for every request they may have. Insurance is one of those requests. Google Ads is a handy tool for analyzing the behavior of potential customers, fishing out the keywords they type, and examining their browsing routes. That data contains valuable insights for the marketers and allows them to save a significant part of the promotion budget.
Marketing online and offline Utilize a call tracking software that allows you to combine your online and offline performance data. Concentrating all the efforts on digital marketing will result in leaving a significant part of the target market behind. Conversely, monitoring all types of campaigns generates more auto insurance leads.
Conclusion
Pay per call marketing model has proven to be a reliable method for businesses with regular interactions with clients. The auto insurance business is a highly competitive domain. However, setting accurate ad campaigns and delivering competent assistance on the phone will definitely pay off. Call tracking software like Dialics offers useful functionality for monitoring marketing efforts as well as improving customer satisfaction.
If you are interested in the potential of Dialics PPC for your insurance agency, do not hesitate to contact us and request a demo. Our technical specialists would be happy to help you out and demonstrate the functionality of Dialics.
Ready to improve your business with Dialics?