Disclaimer: Call tracking software holds significant benefits for legal firms, sole attorneys, and in-house counselors in providing them with real-time data regarding ongoing advertising initiatives.
In one of our articles, we have already touched upon the benefits of pay per call advertising for legal firms. Let's concentrate on the benefits of call tracking in greater depth.
What is call tracking?
Call tracking has been popular for quite some time among businesses that imply interaction with potential customers via the phone. With the help of call tracking, business owners know which of the ongoing ad campaigns generate more leads and what exact services potential customers are looking for. Therefore, companies increase conversions and improve their marketing strategies.
Dialics is one of the call tracking software platforms for lawyers and law firms. The way it operates is as follows. With the aid of a little JavaScript code, a specific identification number is given to each incoming call. This is called dynamic number insertion. When a lead dials the number from the ad, the analytical data about that call is reflected in the call log. To get access to the online call tracking account, you just need to register online. Thus, no downloading or installing is needed.
What information does call tracking software provide?
If your law firm offers consultations regarding family law, criminal defense, etc., you must have several ads on various platforms. The number of leads who called from each ad is revealed by call tracking software. As a result, you will see the most effective ad and have the opportunity to improve the others.
Geographical location of the callers will be reflected in the analytics. Probably, your clients are limited to some district, and you would like to target neighboring locations. You may grow your business using international virtual phone numbers provided you are aware of the particular quirks of the legal systems of various nations.
Call recordings allow lawyers to analyze their clients' requirements more attentively. However, you need to check out the regulations concerning call recordings in your country. People may trust you with some intimate information on the phone and they should feel secure doing so.
The data in the call log contributes to the detailed customer profile. It includes the location of the callers, the keywords they used in the Google requests, the length of calls, and the time most of the calls are made. Therefore, you can plan the workload of your employees and receptionists accordingly.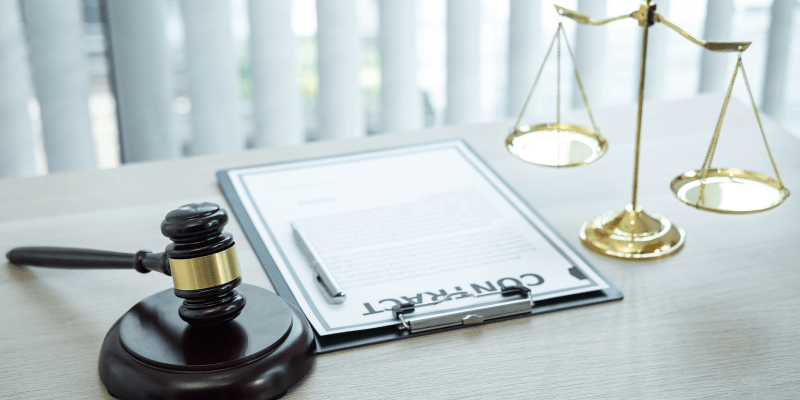 How can call tracking help your law firm?
With a call tracking platform, your law firm will gain the following benefits.
Marketing budget management

Successful business comes from effective planning. Budget planning is crucial for effective ROI. Call tracking systems will show how much money is spent on each ad campaign, what the costs per lead are. Managers of the call tracking accounts have a chance to set restrictions on the daily budget or the number of inbound calls. This is especially useful for small legal firms with just a couple of partners. It allows them to plan their time and workload efficiently. For big corporations, it is important to know the most productive traffic channels to ensure they do not blow their money away. The most effective channel may be identified by testing a number of online and offline advertising campaigns and giving them call tracking numbers. Marketing experts may wish to focus their efforts on those advertising campaigns only.

Refined targeting

To sell your product, you should define the buyer. The data received with call analytics guarantees insights about the potential clients. You will be able to trace their browsing behavior and learn the keywords they use in their requests. By listening to call recordings, you will know their pains and better understand how to help them. You can take notes on each lead, noting their request, the status, and any challenges with their cases. It will add to your expertise and improve customer loyalty, as people trust those who helped. Besides, keeping those records will show you where you can find similar leads and how to address them in the most effective way.

Increased conversion rates

How many leads are lost due to missed calls? With call tracking, it will no longer be an issue for you. A call-back option helps to deal with calls outside business hours or long waiting times due to busy lines. You will see every person who tried to reach you in the call log and will be able to call them back. Spam and fraudulent calls are blocked, so you may be calm not to waste your time on them. The rest is up to your staff's skill once you've made contact with a prospective client. A trained agent who is familiar with your normal clientele may speak with the lead and set up a meeting in the office.

High customer satisfaction level

Make it easier for your clients to reach you by utilizing the potential of pay per call campaigns. Set an IVR menu to allow callers to contact a competent expert faster. You can customize greetings for the callers and allow them to choose a language. If you have several types of ads, you can set the whisper calls for the agents to know which ad a caller is from, allowing them to get prepared for the talk. Use call recordings to train your staff. All those minor details add up to the general attitude towards your service.
How to choose call tracking software for attorneys?
Choosing a platform depends on a number of factors. Call tracking software available on the market today differs in functionality, price, installation terms, etc. Some platforms track only inbound calls; others can track outbound ones as well. Some functionality includes texting and artificial intelligence for transcription of calls. There are platforms that are complete CRM systems that can be used by huge enterprises to develop a marketing strategy from scratch and combine it with the performance of the sales departments. Others are simple tools that serve as assistants in monitoring the budget and improving performance. Thus, the choice is wide and the requirements of a particular business should be taken into consideration. Among the most popular solutions are:
Phonexa
CallRail
Ruler Analytics
Ringba
Dialics
ActiveDemand
CrazyCall
Conclusion
The competition in the legal business domain is fierce. In a situation where so many legal firms are offering their services, it takes a lot of effort to attract clients and to keep the existing ones. The level of competence should be the highest; the customer service should satisfy the pickiest clients; the marketing strategy should be elaborate, and the employees should possess excellent soft skills.
A call tracking platform like Dialics is capable of facilitating the process of monitoring and optimizing ads. It can become a mighty assistant on the way to perfecting a marketing strategy and increasing profit. Please contact our team to clarify any hesitation regarding call tracking possibilities for your law firm.
Buy virtual phone number in:
New York
,
Florida
,
Texas
,
California
,
New Jersey
,
Hawaii
,
Virginia
,
Ohio
,
North Carolina
,
Georgia
,
Arizona
,
Alabama
,
Tennessee
,
Indiana
,
Illinois
,
Oregon
,
Missouri
,
Michigan
,
Massachusetts
,
Kentucky
,
West Virginia
Ready to improve your business with Dialics?